2022 NADE ANNUAL CONFERENCE                          

St. AUGUSTINE, FLORIDA
JUNE 8-10, 2022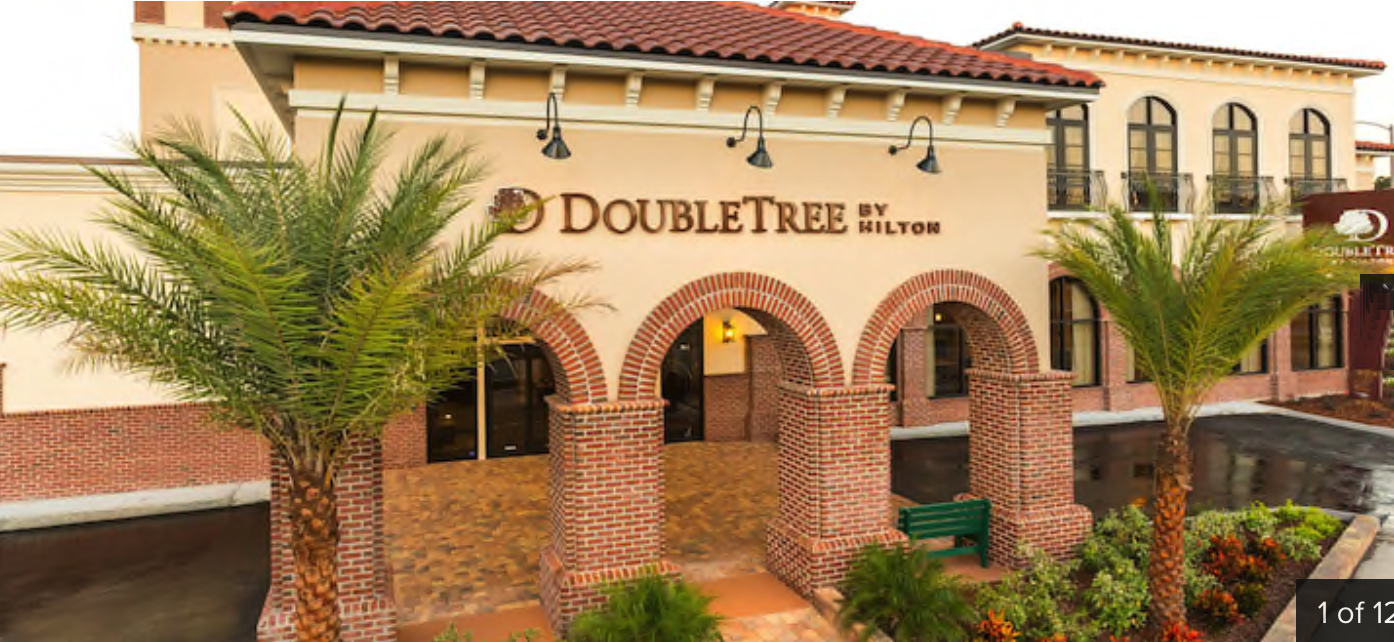 Our hotel is centrally located, less than a mile from the Historic District, Castillo de San Marcos, and Ponce de Leon's Fountain of Youth Archaeological Park. Lightner Museum and San Sebastian Winery are within two miles. We have an outdoor pool and a restaurant. Enjoy a warm DoubleTree cookie on arrival.
Connecting rooms available, Free WiFi, all rooms non-smoking, Digital key option, EV Charging, On-site restaurant, Outdoor pool, Fitness center, Business center, and no pets allowed except service animals.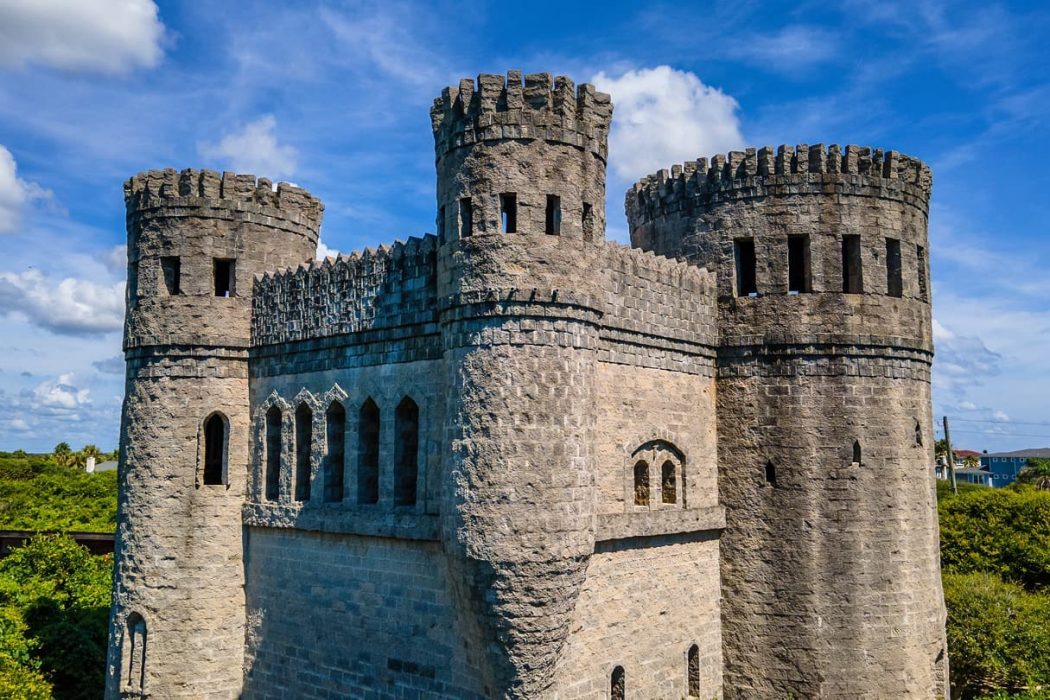 116 San Marco Ave.

        St. Augustine, FL 32084

        904-825-1923 

        DEADLINE for special group rate: May 13, 2022
        (Reserve by May 13, 2022 to ensure NADE group hotel rate:                             $175.00/night - single/double)
       
        Longer stay: For booking the hotel up to 3 days pre/post                         conference dates at the special $175 rate, call

        (904) 825-1923
        Registration:  

REGISTRATION FORM
        Early bird registration deadline: May 1, 2022
        Member $350
        Non-Member: $395
        Student Member: $200
        Registration after May 1, 2022
        Member: $425
        Non-Member: $470
        Student Member: $250
        Early bird registration SINGLE DAY deadline: May 1, 2022
        Member $150
        Non-Member: $175
        Student Member: $100

        SINGLE DAY Registration after May 1, 2022
        Member: $175
        Non-Member: $200
        Student Member: $125
Conference Schedule:
June 7 – Tuesday

  4:00-6:00pm    - Board Meeting

June 8 – Wednesday

  8:30 -    9:00 AM    - Registration and Networking
  9:00 -    9:15          - Welcome by NADE President Linda James and Richard Orsini Conf. Co-Chair
  9:15 -  10:00          - Richard Orsini – "The Devil of Duval" - State vs.                                                                       Studemire
10:00 -  10:45        - Adele A. Thonn – "They Said Timing Is Everything."
10:45 -  11:00        - 15 minute break
11:00 -  11:45        - Poster Session I - Christopher Burke - "Identifying                                           Unique Handwriting Characteristics in Adults with ADHD
11:45 -  12:30 PM  - Hannah McFarland – "Using an Inventory for                                                                                     Handwriting Comparisons"
12:30pm - 2:00      - Lunch on your own
  2:00 - 2:45           - Ruth Holmes - "There's a Dragon at your Door"
  2:45 - 3:30           - Linda James - "Finding the D.N.A. of a Document"
  3:30 - 5:30           - Heidi Harralson & Sarel Snyman - "Forensic                                                                                   Examination of Electronic Signatures"
  6:00 -   9:00        - Possible testing 
  7:00 -  10:00        - hospitality suite open

June 9 – Thursday

  8:30 -   9:00 AM    - Networking
  9:00 - 10:30        - Beverley East – "The Anonymous Circleville Letters –                                       When Blocking Out the Story is Paramount"
10:30 - 10:45        - 15 minute break
10:45 - 11:30        - Linda James & Karl Schaffenberger - "Is Profit Sharing                                                                     as a Student Ethical?"
11:30 - 12:00        - Question and Answer Session and "A Tribute to Marcel
                               Matley" by Jacqueline Joseph
12:00 -   1:30        - Lunch on your own
  1:30 -   2:30        - Ruth Holmes - "Til Death Do Us Part" - Forensic Files
  2:30 -   3:15        - Jacqueline Joseph - "Can New Evidence Unlock an Old                                                                   Murder Case?"
  3:15 -   3:30        - 15 minute break  
  3:30 -   4:30        - Emily Will - "12 Cases and an Experiment"
  4:30 -   5:15        - Henner Gonzalez - "The Theory of Complexity Applied in                                                                 Firms in Mexico"
  5:30 -   TBD        - General Membership Meeting
  7:00 -  10:00        - hospitality suite open
June 10 – Friday

   8:30 -    9:00 AM    - Networking
   9:00 – 10:30        - Doug Cobb – "ScanRite Paper Technology to ID                                                                      Substituted Pages."
 10:30 -  10:45        - 15 minute break
 10:45 -  11:30        - Poster Session II - J.Joseph - "Deciptering Illegible                                                                                            Handwriting"
 11:30 -  12:15        - Ann Mahony – "Calendars, Diaries, Journal Entries &                                                                Synchronous Signatures"
 12:15 -    2:00        - Lunch on your own
   2:00 -    2:30        - Sue Abbey - "Think Again"
   2:30 –   3:15        - Reed Hayes – "Trouble in Saipan – The Greedy                                                                        Senator from Rota."
   3:15 –   4:00        - Tom Phinney – "What Document Examiners Need To                                                                Know About Fonts"
   4;00 -    4:15        - 15 minute break
   4:15 -    5:00        - Tom Phinney – "Fonts in Questioned Documents"
   6:00 -   TBD         -  Dinner
SPEAKER BIOS
Richard Orsini, MS, CDE
Richard Orsini is a court-qualified, board-certified document examiner and licensed private investigator. For the past 30 years, he has worked over 1,500 document cases from 43 states and 12 foreign countries.  He has testified over 100 times in Federal, State, District, and County courts, as well as the Supreme Court of the Bahamas on cases ranging from misdemeanors to murder.  He is a five-time Vice President of NADE and a four-time NADE Conference Chair.  His clients have included the Ford Motor Company, Air France, USA Boxing, CSX, Texaco, the Offices of the Florida States Attorney and Public Defender. He was an advisor for the Law & Order TV show and has appeared on Good Morning America and NBC Nightly News. Richard holds a BA degree in German from Niagara University, a Master's degree in business from the University of Arkansas, and U.S. Air Force Certification in Russian from Syracuse University.  He was an Airborne Russian translator in the Air Force and was awarded the Air Medal with Presidential Citation in 1972. He is the author of a crime novel entitled "A Case of Poison Penmanship," which is available on Amazon. www.richardorsini.com

Adele A, Thonn – BCDE
Adele Thonn, owner/operator of the Write Consultants, is a court-qualified Board Certified Forensic Document Examiner (BCDE), serving the Greater New Orleans Metropolitan Area, surrounding parishes and states. Locally born and raised, she has been trained and mentored by Document Examiners with more than 70 years of combined experience in the field of document examination. Previous cases include but are not limited to questioned writing on and/or alleged forgery of wills, checks, uninsured motorist forms, life insurance forms, medical records, anonymous notes, vehicle maintenance records, certificates of title, loan agreements, Powers of Attorney, real estate documents, credit card receipts, handwritten prison notes, Acts of Donation, diaries, disguised writing, and many more. Ms. Thonn is a member of the National Association of Document Examiners, one of the oldest organizations promoting the interests of document examiners worldwide. She has previously presented to the Louisiana Forgery and Fraud Conference as well as the Louisiana Association of Criminal Defense Lawyers. Additionally, she has been Court-qualified in nine different jurisdictions within the State of Louisiana, including U.S. District Court for the Eastern District of Louisiana

Linda James, CDE, Diplomate – NADE President
Linda has owned and operated her own business for 30 years.  She is certified by the National Association of Document Examiners (NADE) and is presently serving as President.  She is court-qualified and has testified in court and by deposition in numerous cases involving questioned signatures on anonymous notes, forged signatures and contracts, disputed wills, altered typewritten documents, and many other questioned document cases.  In her capacity as a forensic document examiner, Linda has testified in Probate, Bankruptcy, State, Federal, Singapore and Alaska courts and for the State Board of Texas.  She has also qualified and met the guidelines under the Daubert/Dupont hearings.  Her professional affiliations are with the Academy of Criminal Justice Sciences, National Association of Document Examiners, the Association of Forensic Document Examiners and the International Association for Identification, Texas Division.

Heidi Harralson, MA, BCDE, Dipl.
Ms. Harralson is the managing partner of Spectrum Forensic International LLC, a full-time handwriting and document examination practice. She is a court-qualified and board-certified forensic document examiner. Ms. Harralson has lectured extensively to professional organizations and universities on the handwriting sciences internationally. She has published original research in peer-reviewed journals on forensic handwriting and document examination topics. She has authored two books including "Developments in Handwriting and Signature Identification in the Digital Age" "Forensic Handwriting Examination of Motor Disorders & Forgery" and "Huber & Headrick's Handwriting Identification: Facts & Fundamentals," 2nd ed. She has been consulted by attorneys, and public and private clients internationally. She is a board-certified diplomate through the National Association of Document Examiners. She holds a Bachelor of Science degree in behavioral sciences, a Master of Arts degree in handwriting science and forensic document examination and a forensic crime scene technician certificate. She is an affiliate professor at East Tennessee State University, where she teaches courses in forensic document examination.
Hannah McFarland, CDE
Hannah McFarland was first certified by NADE in 2002 and since then has been re-certified by NADE four times. She served on the Executive Board of Directors of NADE as Secretary for three terms as well as tenure serving as NADE Membership Chair. Hannah has testified as an expert witness over 80 times in State and Federal courts in Washington, Alaska, Oregon and Idaho. She taught a one day class on document examination for the Pan American Institute of Forensic Science and Technology, Monterrey, Nuevo Leon, Mexico for four years. Her book on the Black Dahlia Murder case is featured in the New York Times Bestselling Book "Black Dahlia Avenger" where her assignment was examination of a photograph of handwriting on a corpse. Her research titled "Forensic Examination of Paper Fracture Patterns" was published by the Journal of the National Association of Document Examiners.

Beverley East – General Member, MGA, CAM, CFDE
Beverley is a court qualified Forensic Document Examiner who has practiced in the field for 33 years internationally. She has offices in Kingston, Jamaica, Washington, D.C., and London England. She has testified before 46 judges in six countries. Miss East consulted on an Emmy nominated episode with the Smithsonian history Channel. She participated in an FBI Handwriting Identification Research Study in 2020. She received the Trailblazer Award by Flori Roberts as the only woman of color worldwide qualified and practicing in both areas of handwriting expertise. In 2015 she received the forerunner Award from the Institute of Caribbean Studies. She sits on several professional Boards and was nominated Vice President to the International Association of Document Examiners in 2021. She has a Board-Certified Study program on Questioned Document Examination and teaches short courses on handwriting analysis. She has assisted numerous agencies such as The Independent Commission of Investigations (INDECOM), Major Organized Crime and Anti-Corruption Agency (MOCA), and Office of National Drug and Money Laundering Control Policy (ONDPC) in Antigua and the Commissioner of Police of St. Kitts and Nevis. Examined numerous documents in matters in other regions within the Caribbean: Bahamas, British Virgin Islands, Turks and Caicos, Trinidad, and Tobago, St. Vincent, and the Grenadines. She is also a bestselling author of three booksand was named Ebony magazine in 2018 as one of the "Six Caribbean writers you should take some time to discover." Her fourth book "Whose Signature is it Anyway? Complexities of Caribbean Fraud" will be released in 2022.

Jacqueline Joseph, CDE, D-BFDE
Based in Portland, Oregon, Jacqueline Joseph is an active member of NADE with more than 25 years of experience in forensic handwriting and document examination. Jacqueline is a double board-certified document examiner (NADE and BFDE) and holds a B.A. degree in secondary education from University of Arizona and a graduate certificate in business communication through Harvard Extension School. As the result of her research and study, she has published twenty-seven articles dealing with handwriting tremor, disguise, ambidexterity, and other aspects of the field. With colleague Marcel Matley, Jacqueline co-presented The Two Pillars of Individuality in Handwriting, showing how to satisfy the standard for identification by explaining the scientific tie between the writer and the written. Filmed before a live audience at the 2008 NADE Conference in Austin, TX, this presentation was approved for three semester-credit hours at East Tennessee State University. Available free access at https://archive.org/details/Session2PartB/Session+1+Part+A.mp4. She presented poster sessions at the American Academy of Forensic Sciences (AAFS) in 2020 and 2021. Over the years, Jacqueline has presented several poster sessions at numerous conferences, including the 2011 Annual World Congress of Forensics in Chongqing, China. She also enjoys participating in Toastmasters International and is also a tournament bridge player and an accredited bridge teacher.

Ruth Holmes, CDE, Diplomate
Ruth is court-qualified and board-certified as an expert witness in Federal, State, and local courts.  She lived eleven years in Brussels, Belgium and Abidjan in the Ivory Coast, West Africa and has appeared on CBS News, Discovery, CNBC, BBC, Canada AM, Court TV and Dateline/NBC.  Former President of the International Women's Forum-Michigan, on the Board of Directors of Women Officials Network who named her a 2014 Wonder Woman, Ruth was named by the National Association of Women Business Owners 2010 Innovator of the Year and previously one of Michigan's Top 10 Women Business Owners.  In March 2002, Corp! Magazine listed her among "Michigan's 95 Most Powerful Women".  Ruth is the Founder of the Great Lakes Association of Handwriting Examiners and has worked cases from the Caribbean and Canada.  She was involved in the Curt Cobain case, the Underwear Bomber case, the Unabomber case, the Tim McVeigh case, and the Dr. Jack Kevorkian case to name just few. She was recently taped for an episode of Forensic Files now running called "Personal Penmanship".

Henner Gonzalez, PA
Lawyer, student of the master in criminalistics, postgraduate in documents and signature questions, speaker and has presented at the NADE conferences in 2021. In Mexico, Speaker at the CEUNI System Multidisciplinary Congress 2019. Speaker for the Iberoamerican Institute of Intelligence, Security and Forensic Sciences, of the Dominican Republic 2020, Speaker in the Meeting: Sharing Experiences, structure of the expert opinion, Mexico-Peru 2020 and in Spain at the Speaker Training in the Professional Association of Expert Calligraphers and Technicians in the Analysis of Writing (APPTAE) and Professional Association of Judicial Experts of the Canary Islands; Atlantic Criminalistic Society and Forensic Sciences and the Canary Institute of Criminological Analysis. Professor at the Institute of Judicial Studies of the Judicial Power of the State of Puebla. Assistant Expert, for the Superior Court of Justice in the States of Puebla and Tlaxcala, Expert for the Tax Administration System (SAT), Private Expert for the IPCCH offices of Trujillo Peru and EBELSA in Cartagena Spain. Private Expert in Mexico, Member of the National Colleges of Forensic Experts, Professor at Colegio Libre de Estudios CLEU, campus Veracruz. In the Specialty of Handwriting Signatures, Questioned Documents, and Fingerprints, Expert Witness of the Tax Court of the State of Puebla.

Doug Cobb
Doug Cobb is a Paper Scientist and Document Security Expert with over 29 years of professional experience, fourteen as a Forensic Document Examiner. He specializes in the investigation and analysis of forged or altered documents, specifically where there is suspicion that sections were inserted, modified, or copied/pasted from other sources. He has developed unique paper solutions for companies such as Hewlett Packard, Xerox, Canon, McDonald's, and Deluxe Check. Through this experience as a Paper Scientist, he has developed new science-based methodologies to eliminate document fraud and improve document security, including processes to determine if questioned documents come from the same source or paper. He has developed two patent pending technologies for advancements in forensic document examination and legal document security, ScanRite Paper ID Technology and SecureDoc-DNA. Doug earned his Bachelor of Science degree in Forest Products, with a specialization in Paper Science and Engineering from the University of Minnesota. He is a frequent invited speaker at professional organizations for document examiners and handwriting experts, including training sessions on topics of paper and print characteristics, and legal document security. He is an active member of SAFE, the Scientific Association of Forensic Examiners and ACFE, the Association of Certified Fraud Examiners.


Ann Mahony, CDE
Board-certified, court-qualified, San Francisco handwriting and document expert Ann Mahony has over thirty years of experience testifying in Federal and Superior Court as an expert on forgery and fraud.  Retained in 1088+ cases, her work includes, but is not limited to landlord/tenant issues, employment law, real estate contracts, medical records, elder fraud, wills, deeds, calendar & diary entries, notary journals, anonymous letters, graffiti, marriage & birth certificates and more. She has provided training for the State Bar of California, State Bar of Illinois, California Association of Police Training, California Judges Association, Anti-Fraud Alliance, American Association of Legal Nurse Consultants, San Francisco Lawyers Network, CCIM Institute, Golden Gate Workers' Compensation Fraud Consortium, Safeway stores, Pacific Bell and more. She has presented programs to the National Association of Document Examiners and the Scientific Association of Forensic Examiners. Clients include Bank of America, Wells Fargo, Morgan Stanley, Federal Express, Coldwell Banker, Chicago Title, State Farm, Kaiser Permanente and others, along with major law firms nationwide. Ann has a B.S. in Graphic Design, a Certificate in Document Examination from the American Institute of Applied Science and undergoes proficiency testing and recertification on a regular basis.
ann@annmahony.com 
Ph: 415/441-0273
www.forgerysleuth.com

Reed Hayes, CDE
Reed Hayes operates a handwriting and document examination business in Honolulu, Hawaii. He has studied handwriting for over four decades and has worked internationally as a handwriting examiner, including acting as a consultant for the book and video production of The Diary of Jack the Ripper as well as the book Alexander Cartwright: The Life Behind the Baseball Legend. He has also examined and rendered opinions on the Barack Obama birth certificate and the questioned will of Queen Lili'uokalani, Hawaii's last reigning monarch. Reed is a graduate of the Andrew Bradley Training Course in Forensic Document Examination (beginning and advanced) and holds certification from the National Association of Document Examiners with re-certifications in 2005, 2011, 2016 and 2021, as well as a certificate of training from the American Institute of Applied Science. He is currently a board member of the Scientific Association of Forensic Examiners. Reed is the author and co-author of several handwriting-related articles and books, including Forensic Handwriting Examination: A Definitive Guide (2006). He currently teaches a distance course in forensic document examination and has mentored students from around the world. Reed's website is http://www.reedwrite.com


Thomas Phinney
Thomas Phinney is not a document examiner, but rather a type designer, and a forensic specialist dealing with fonts and typography. He has an MS in graphic arts publishing specializing in design and typography, as well as 25 years of experience in the font industry, including over a decade at Adobe, and a stint as CEO of FontLab, the company whose software created many of the world's best-known fonts. He has four related patents. From 2004-20 Phinney was on the board of ATypI, the international typography association, and he remains active on several of its committees. He has been consulted on font-related cases involving questioned documents by the US Treasury Department, the Washington Post, BBC News, NPR, and the PBS television series "History Detectives." He has given sworn testimony in person or via affidavit to courts on matters of typeface identification, point size and printing technologies in the UK, Canada, Australia, the EU, and various states of the USA. He has given about a hundred presentations at conferences, workshops, colleges and universities, and helped curate the content of numerous typographic conferences, including being primary or co-curator of multiple font technology conferences.


Susan Abbey
Susan Abbey has been a document examiner for almost 25 years now. She is board certified by both the National Association of Document Examiners and the Board of Forensic Document Examiners. She is a Rice University graduate. She has testified over 100 times in various Federal, State, County, Military and Bankruptcy courts. She as been on the Board of the National Association of Document Examiners since 2007 and is also on the Board Of the Board of Forensic Document Examiners. Her contact information: susanabbey@sbcglobal.net


Emily Will
Emily J. Will is a board certified forensic document examiner with 35 years in private practice, operating from Raleigh, North Carolina.  She is an active member of NADE and AFDE and is the immediate past president of the Forensic Specialties Accreditation Board. Emily has a well-equipped laboratory and is prepared for in-depth on-site examinations when necessary.   She was a member of the NIST Expert Working Group on Human Factors and Handwriting Examination, and has become a proponent of the "two-proposition" approach to expressing opinions on handwriting authorship.  Whenever possible, Emily spends time in her fused glass studio, garden, and at the building site for a new home.


Karl Schaffenberger, CDE
Karl is a court-qualified and board-certified document examiner with over 42 years' experience as a forensic document expert. He has qualified and testified more than 100 times in various courts of New York, New Jersey, Maryland and the U.S. Virgin Islands. He has been involved in several high-profile cases including the Roy Moore case and has been interviewed on the Sean Hannity radio show. He was also an advisor for the Forensic Files TV show. Karl holds the position of Ethics Chair on the NADE executive board and was a founding member of the organization.


Christopher Burke
Christopher Burke is currently employed as a Federal Law Enforcement Officer with U.S. Customs and Border Protection. He graduated from the University of Central Florida with a dual Bachelor of Science Degree in Criminal Justice and Legal Studies. Christopher then attended Southwestern College, obtaining a Master of Science Degree in Security Administration. Christopher is a recent graduate of East Tennessee State University's Forensic Document Examination Certificate program. At work, a collateral duty of his is serving as a Fraud Prevention Officer, where he is tasked with identifying and intercepting counterfeit and altered documents. Additionally, Christopher serves as a trainer for U.S. Customs and Border Protection on Fraudulent Document Trends as well as basic document identification and recognition. This is Christopher's second NADE conference.


t. AUGUSTINE Information
St. AUGUSTINE HIGHLIGHTS

St. Augustine is a city on the northeast coast of Florida. It lays claim to being the oldest city in the U.S., and is known for its Spanish colonial architecture as well as Atlantic Ocean beaches like sandy St. Augustine Beach and tranquil Crescent Beach. Anastasia State Park is a protected wildlife sanctuary. The Castillo de San Marcos is a 17th-century Spanish stone fortress with views of the St. Augustine Inlet.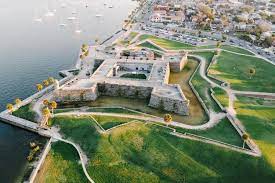 Castillo San Marcos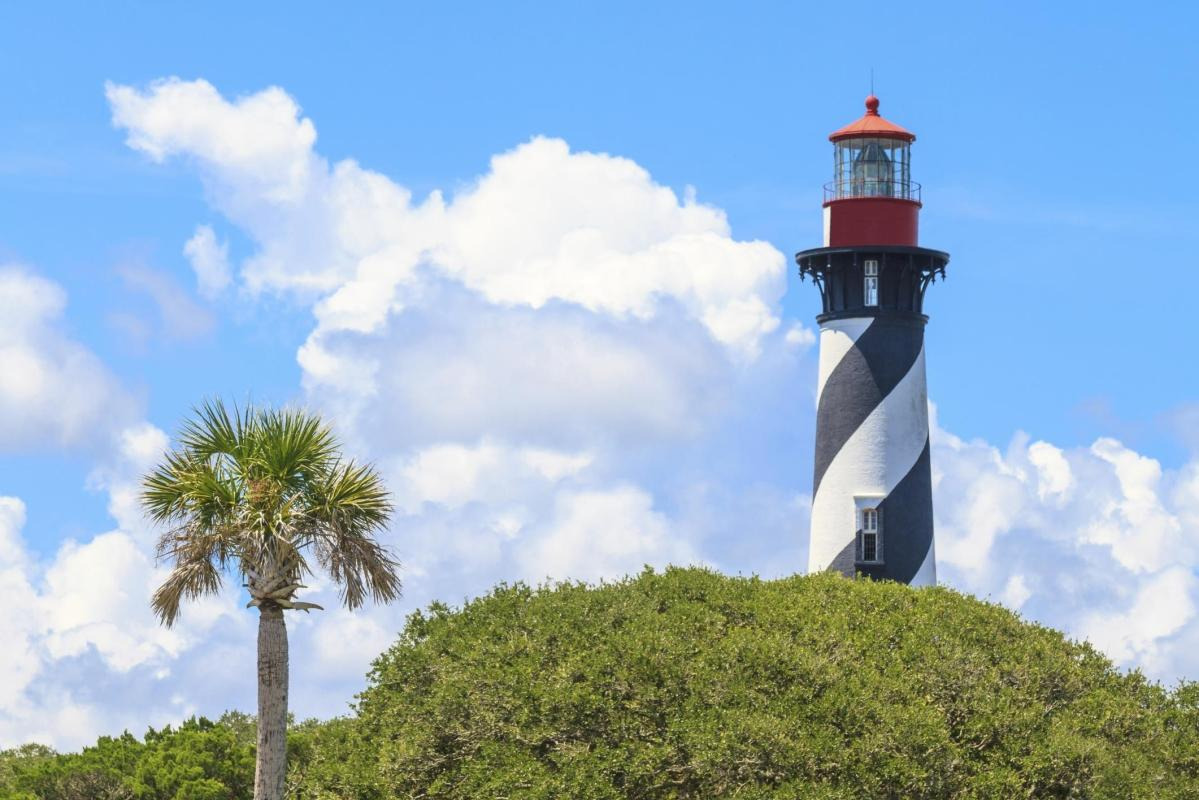 Lighthouse Museum
                    Lightner Museum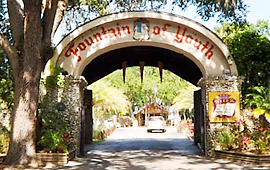 Fountain of Youth Park